In the hustle and bustle of the business world, brand identity plays a pivotal role in gaining customer loyalty, trust, and recognition. One of the most notable aspects of brand identity is the logo, a symbol that epitomizes the ethos, values, and vision of a company. This year, 2023, has witnessed an array of renowned companies showcasing their brand prowess, each with a unique logo symbolizing their journey, achievements, and aspirations. Let's dive into the world of logos and explore the top 100 famous brand logos from the most valuable companies this year.
Apple Logo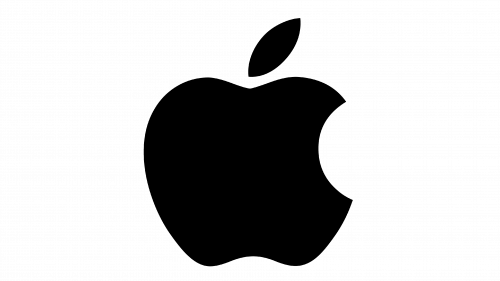 Apple, as a brand, is synonymous with innovation and unparalleled user experience. The Apple logo, a meticulously crafted silhouette of a bitten apple, evokes a sense of sophistication and minimalism. This emblem is not just about technology; it's a statement of aesthetics, functionality, and avant-garde design principles that resonate profoundly with its global audience. The iconic logo has become an emblem of prestige and cutting-edge technology, making Apple's products highly sought after by consumers worldwide.
Microsoft Logo

From our personal computers to professional workspaces, Microsoft's footprint is ubiquitous. The four-colored square window of Microsoft's logo epitomizes diversity, adaptability, and a user-centric approach. Each color in the logo has its significance, mirroring the various facets of this tech giant. The blue square symbolizes Windows, the red stands for Office, the green represents Xbox, and the yellow is a nod to the legacy of MSN. Together, they form a cohesive whole, much like the company's integrated solutions that cater to different demographics and business needs.
Saudi Aramco Logo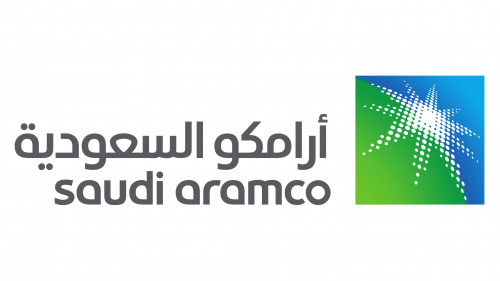 Oil – the lifeblood of modern civilization. And at the epicenter of this industry stands Saudi Aramco, the world's most valuable oil company. The fluid, intricate design of the Saudi Aramco logo captures the essence of liquid gold flowing from the vast desert landscapes. This logo doesn't just represent an oil company; it signifies power, prosperity, and the indomitable spirit of Saudi Arabia in harnessing natural resources to fuel global growth.
Alphabet Logo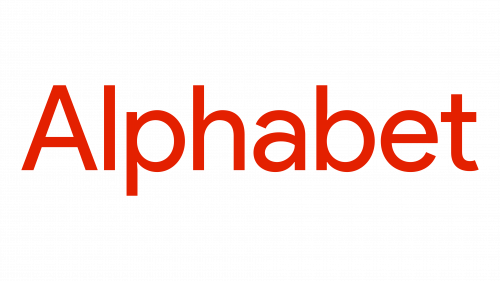 Alphabet, the parent company of Google, is not just another conglomerate. It's a testament to human ingenuity and the drive to explore the unknown realms of technology. The simple, type-based Alphabet logo is a manifestation of its mission – to facilitate access to information, irrespective of boundaries. Clean, direct, and without any fuss, the logo speaks volumes about the company's approach: making technology accessible, useful, and beneficial for everyone.
Amazon Logo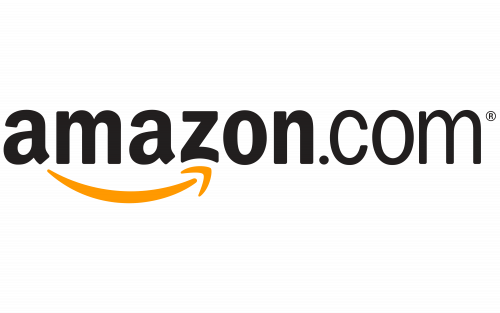 From being a mere online bookstore to becoming the world's largest e-commerce platform, Amazon's trajectory has been nothing short of spectacular. The Amazon logo, with its unmistakable smile that stretches from 'A' to 'Z', is a manifestation of the brand's promise: delivering everything, from anywhere, to everywhere. More than just a logo, it's a symbol of trust, reliability, and customer-centricity, ensuring that every interaction on the platform is a delightful experience for its users.
NVIDIA Logo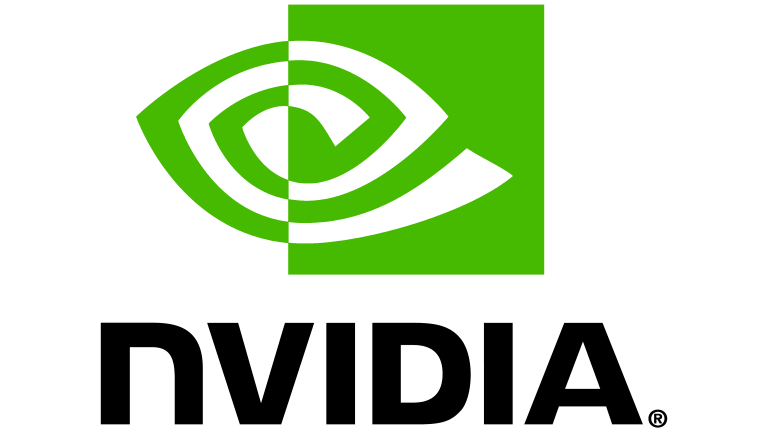 At the confluence of graphics, gaming, and AI, NVIDIA has carved a unique niche for itself. The NVIDIA logo, with its sharp and edgy design, reflects the brand's commitment to pushing boundaries in the tech arena. It's not just about graphics; it's about envisioning a future where technology and human ingenuity coalesce to create unparalleled experiences.
Berkshire Hathaway Logo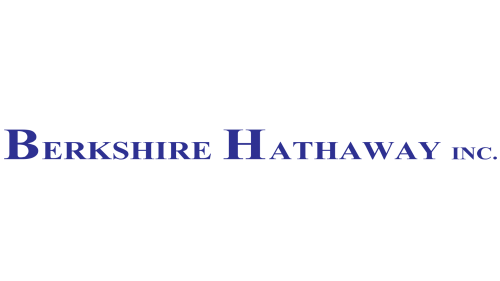 When one thinks of investments, trust, and long-term growth, Berkshire Hathaway inevitably comes to mind. Its minimalist logo stands as a testament to the company's straightforward, no-nonsense approach to business. Under the leadership of Warren Buffett, this conglomerate has continually showcased the power of smart investing and strategic business decisions.
Meta Platforms Logo
In an era where virtual realities and digital realms are becoming more intertwined with our physical world, Meta Platforms stand at the forefront. Formerly known as Facebook, its rebranding and the new logo signify a broader vision – creating a comprehensive metaverse. The logo, simple yet profound, encapsulates this expansive, forward-thinking approach.
Tesla Logo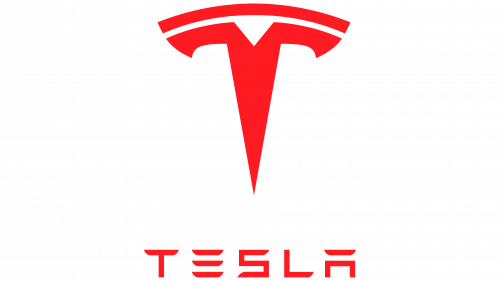 Tesla isn't just a car manufacturer; it's a revolution. The brand's sleek, modern 'T' logo exudes luxury, innovation, and a commitment to a sustainable future. Each time one spots the Tesla logo, it's not just about the electric cars; it's about Elon Musk's vision of a world driven by renewable energy and groundbreaking innovations.
LVMH Moët Hennessy Louis Vuitton Logo

In the echelons of luxury, LVMH stands as a beacon of elegance, craftsmanship, and timeless appeal. Its logo, a confluence of its premium brands, reflects opulence, exclusivity, and a legacy that has been crafted over centuries. Owning a product with the LVMH logo is not just about luxury; it's about being a part of a rich, illustrious history.
Visa Logo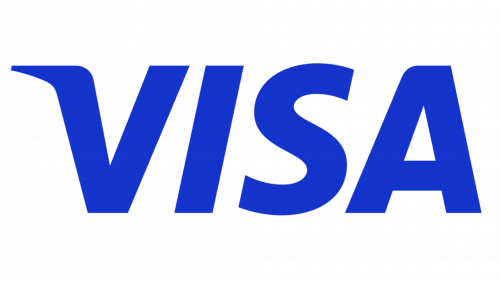 The Visa logo has transitioned from just being an emblem on a card to becoming a mark of instantaneous global transactions. It has swiftly become the byword for trust in the finance world, representing seamless, borderless transactions. Each time a consumer spots the iconic blue and gold of the Visa logo, there's an inherent promise: Wherever you are, your funds are accessible, and your transactions secure.
UnitedHealth Group Logo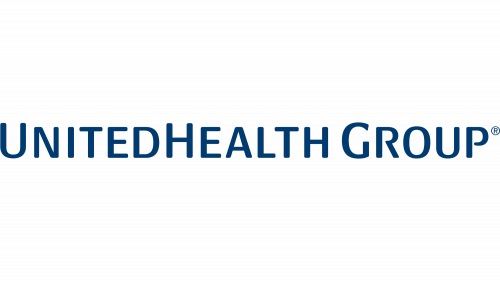 Healthcare and well-being are no longer mere buzzwords; they have become pivotal to our daily lives. The UnitedHealth Group logo, with its emblem of interconnected humans, showcases the core of its mission – comprehensive health coverage that puts humanity first. It signals the onset of an era where healthcare meets innovation, and individuals can access top-tier health services, irrespective of their location.
ExxonMobil Logo

As the clarion call for sustainable energy solutions becomes louder, ExxonMobil, with its distinguished red and blue logo, stands tall as a behemoth in the energy sector. This logo is a testament to legacy, power, and the indomitable spirit of innovation. Every gaze upon the intertwining 'X' brings forth imagery of rigors, drills, and a world powered by the complex dance of hydrocarbons.
Taiwan Semiconductor Logo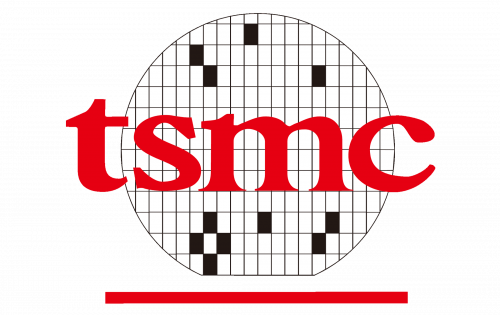 In a world that's becoming progressively digitized, Taiwan Semiconductor is a name that resonates with innovation and technology. Its logo, an intricate pattern signifying circuits, embodies the essence of a future steered by microelectronics. For tech enthusiasts and the general audience alike, this logo represents a promise of cutting-edge technology, fueling the devices that have become extensions of our very selves.
Johnson & Johnson Logo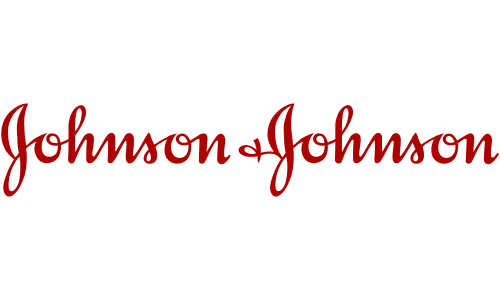 Synonymous with care, the Johnson & Johnson logo, with its unmistakable red font against a white backdrop, signifies more than just products. It's about trust, generations of families relying on a brand for their daily care needs. The emblem is an embodiment of a legacy of nurturing and the pledge of unparalleled quality.
Tencent Holdings Logo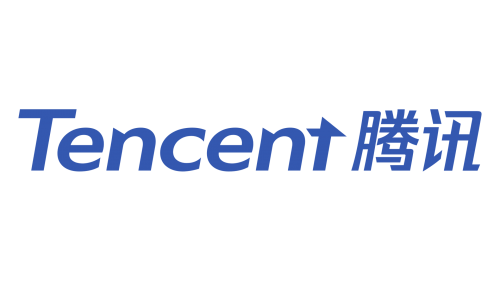 In the realm of digital innovation, Tencent Holdings emerges as a giant, reshaping the landscape of online communication, gaming, and technology. The radiant blue 'T' of the Tencent logo is now etched in the global psyche, synonymous with digital solutions that are shaping the next generation of online experiences. Be it WeChat or its myriad gaming ventures, the logo promises an intersection of technology, creativity, and futuristic vision.
Walmart Logo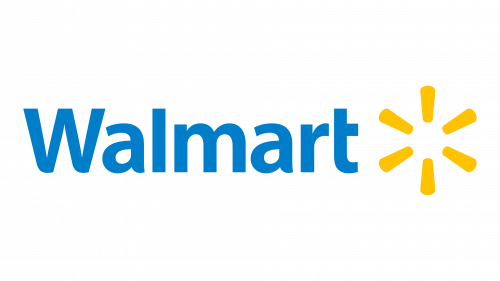 The asterisk-like sunburst in the Walmart logo is more than just a design. It's a beacon of affordability and a wide range of products under one roof. In an era where retail is continually evolving, this logo stands for consistency, trust, and the pleasure of a one-stop-shop experience for millions across the globe.
Eli Lilly Logo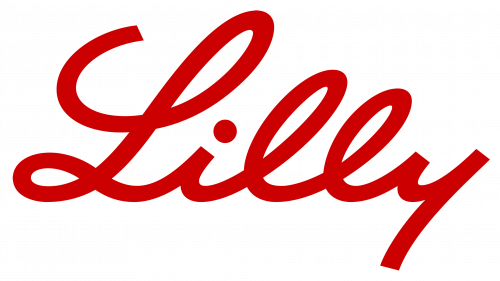 In the pharmaceutical sector, Eli Lilly emerged as a name that has become synonymous with groundbreaking research and medical solutions. The logo, with its elegant script, underlines the brand's commitment to healthcare solutions that cater to both widespread and rare diseases. It's not just about medicine; it's about a vision of a healthier, brighter future for all.
JPMorgan Chase Logo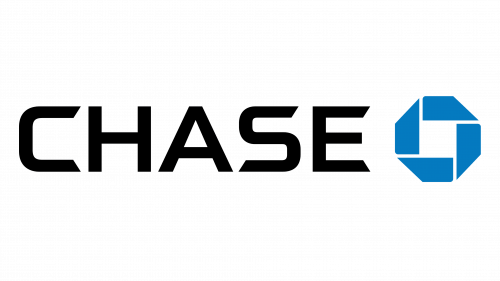 Banking, in its essence, is about trust. The JPMorgan Chase logo, with its abstract depiction of the globe, emphasizes global financial prowess and an intricate network of services that cater to diverse financial needs. Whether it's a business loan, personal banking, or investment solutions, this emblem signals both legacy and future-focused financial solutions.
Procter & Gamble Logo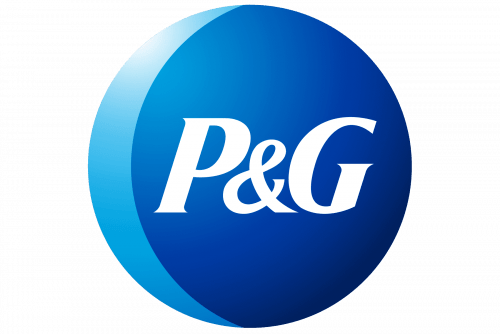 Every household, at some point, has been touched by a Procter & Gamble product. The P&G logo, with its intertwining initials, has over the years become emblematic of quality household and personal care products. This isn't just a brand logo; it's a symbol of daily life, of routines, care, and the little things that make our days complete.
Mastercard Logo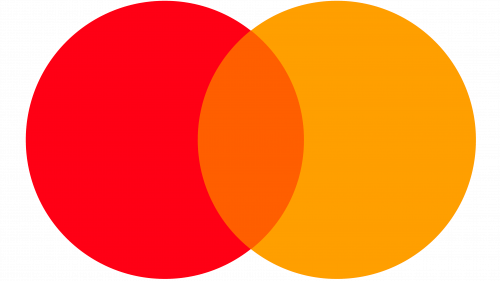 In an age where cash is gradually taking the backseat, the Mastercard logo, with its interlocking red and yellow circles, represents more than just a payment gateway. It's an emblem of global trust. Every time a consumer glimpses those circles, they're assured of quick, secure, and hassle-free transactions. Mastercard has intricately woven itself into the global financial fabric, making purchases a breeze regardless of one's geographical location.
Novo Nordisk Logo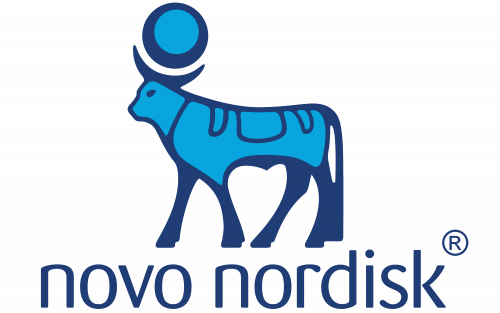 Health and pharmaceuticals have taken center stage in recent years. The Novo Nordisk logo, with its blue, simplistic design, stands out as a beacon of hope for many. It represents groundbreaking strides in diabetes care and a commitment to defeating other serious chronic conditions. It's a symbol of hope, innovation, and the relentless pursuit of medical excellence that reverberates across borders.
Nestlé Logo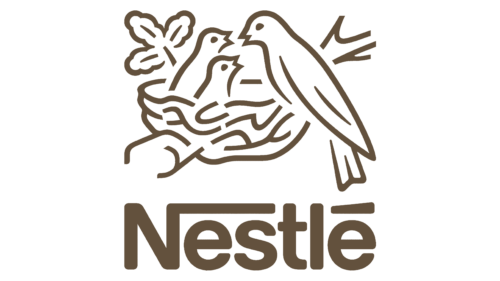 A symbol of nutrition and well-being, the Nestlé logo—comprising of the nest with the mother bird feeding its chicks—is recognized by millions across the globe. It evokes emotions of care, nourishment, and trust. From a modest Swiss beginning to its worldwide dominance, Nestlé's emblem embodies a relentless commitment to enhancing the quality of life and contributing to a healthier future.
Samsung Electronics Logo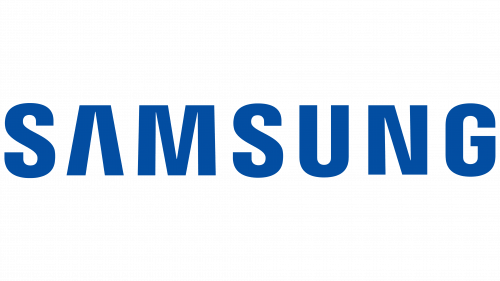 The digital age finds its champion in Samsung Electronics. The crisp, blue logo encapsulates the brand's commitment to innovation, cutting-edge technology, and superior craftsmanship. Its omnipresence—on phones, TVs, and appliances—signifies a world united by technology. Samsung's logo, simple yet profound, stands as a testament to a future where technology integrates seamlessly with everyday life.
Kweichow Moutai Logo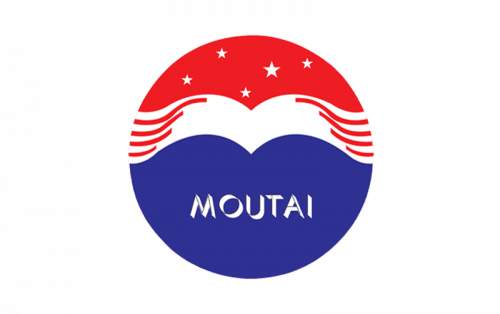 A tantalizing taste of China's rich history and culture, the Kweichow Moutai logo stands as a symbol of premier luxury. More than just a beverage company, it represents a thousand-year-old tradition of brewing high-quality Baijiu. The elegant script of its logo promises an unparalleled taste experience, marrying tradition with modern-day excellence.
Chevron Logo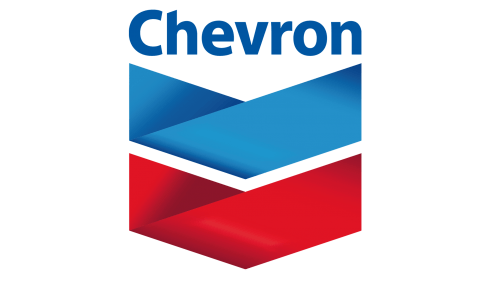 Powering the world, one drop at a time, Chevron's distinct red and blue logo has become synonymous with energy, innovation, and sustainability. As we stand at the crossroads of environmental concerns and energy needs, Chevron's emblem embodies the delicate balance of harnessing power while caring for our planet. It's a commitment to fueling the world's progress responsibly.
Merck & Co. Logo
Research, innovation, and a commitment to enhancing human health—these are the pillars upon which Merck & Co. stands. Its logo, an interplay of blue and white, signifies the brand's unyielding commitment to medical research and its mission of improving health worldwide. With every product and service, Merck & Co.'s emblem promises better days and healthier lives.
The Home Depot Logo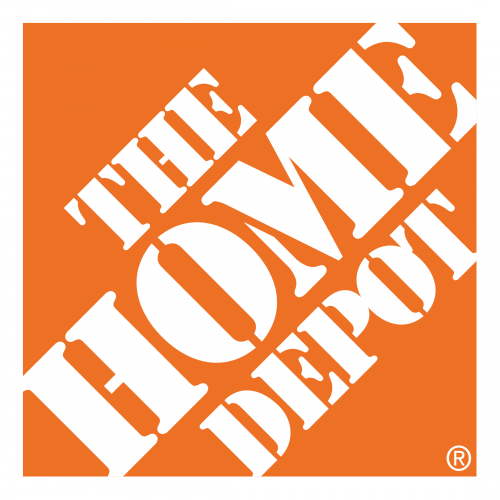 Home is where the heart is, and The Home Depot logo, with its bold orange hues, ensures that every home pulsates with life, comfort, and style. Representing a wide range of products, from home improvement to decor, this logo assures customers of quality, durability, and the joy of creating spaces they cherish.
Coca-Cola Logo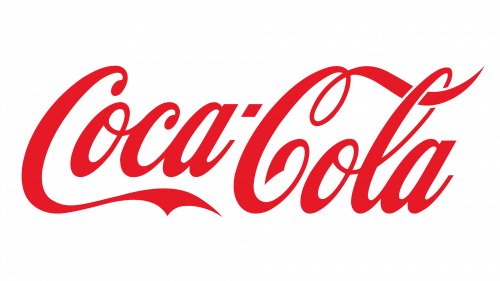 Few logos evoke as immediate and powerful a response as the iconic swirling script of Coca-Cola. Representing more than just a beverage, it's a global phenomenon, a taste of joy, shared moments, and togetherness. Every sip, backed by this logo, promises refreshments and memories that last a lifetime.
PepsiCo Logo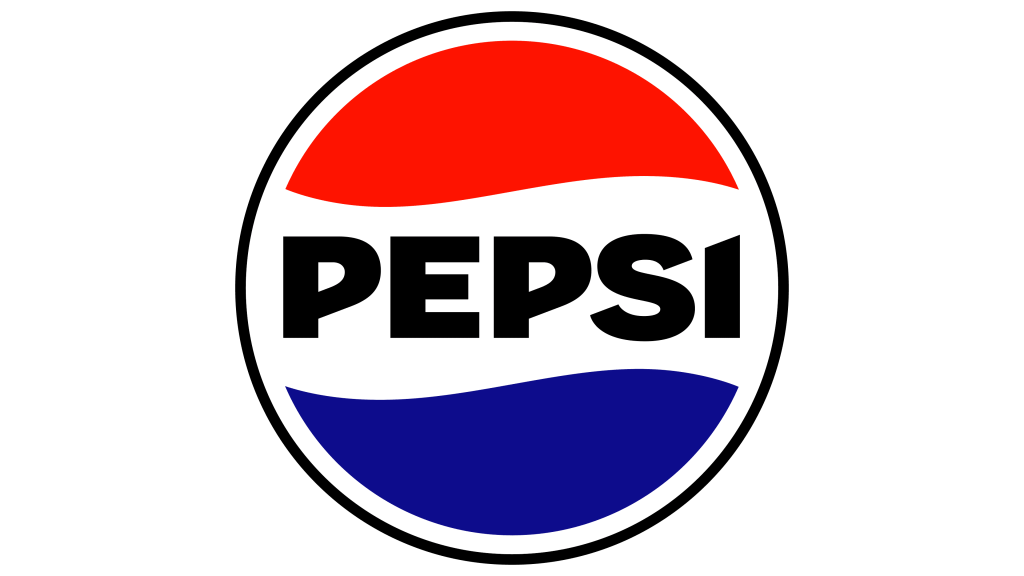 In the world of beverages, PepsiCo stands tall with its bold blue, red, and white globe logo. It's not just about quenching thirst; it's about invigorating the spirit. PepsiCo's emblem encapsulates a world that's young, vibrant, and bursting with flavor. It's a promise of good times, youthful zest, and a celebration of life.
Broadcom Logo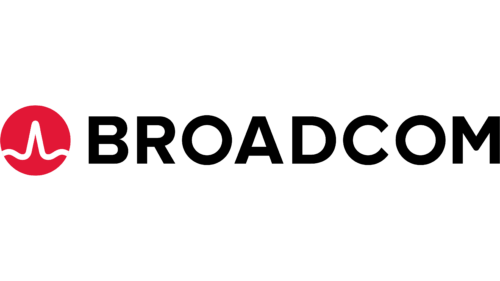 Broadcom, a global leader in wired and wireless communication, adopts a minimalist approach to its logo. Its design reflects the clarity and efficiency it brings to the world of tech. The bold letters, juxtaposed with sharp design elements, tell a story of innovation and technological excellence. In a rapidly evolving digital landscape, the Broadcom logo stands as a testament to reliable communication solutions that bridge distances and create connections.
AbbVie Logo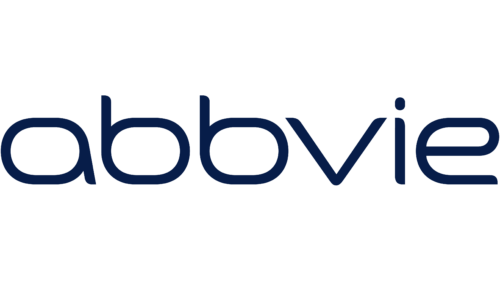 AbbVie, a biopharmaceutical powerhouse, employs a logo that evokes trust and commitment. The design combines medical precision with the human touch, emphasizing its role in enhancing patient lives. In a world seeking health solutions, AbbVie's emblem underscores its promise to drive remarkable impact through groundbreaking research, illustrating the confluence of science and care.
Oracle Logo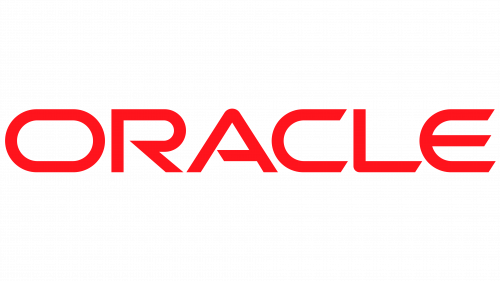 The Oracle logo, characterized by its unmistakable red hue and contemporary typography, captures the essence of innovation in the software industry. As gatekeepers of data management and cloud solutions, Oracle's emblem symbolizes a vision of a world empowered by data-driven decisions. It echoes the brand's commitment to providing tools that transform business operations and catalyze growth.
ASML Holding Logo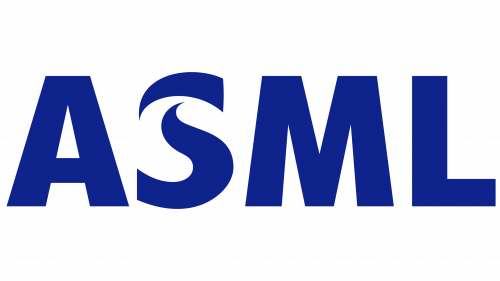 In the intricate realm of semiconductor manufacturing, ASML Holding emerges as a beacon of innovation. Its logo, composed of fluid lines and a modern typeface, mirrors the precision and intricate choreography of its machines. As the industry pushes the boundaries of nano-level precision, ASML's emblem signifies a commitment to pioneering technologies that power tomorrow's tech revolutions.
Roche Holding Logo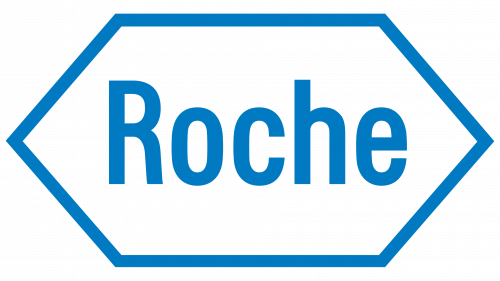 A giant in the pharmaceutical industry, Roche Holding's logo wears its heritage and mission with pride. The design is an epitome of simplicity, embodying a century-long commitment to transforming patient lives. Every glimpse of this emblem reminds us of Roche's undying dedication to crafting medical breakthroughs and shaping a healthier future.
L'Oréal Logo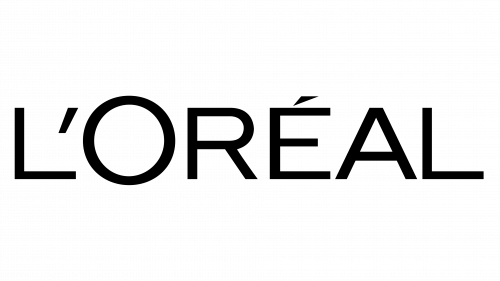 Beauty, confidence, and innovation find their emblematic expression in the L'Oréal logo. With its timeless script and distinctive typography, the logo epitomizes the elegance and transformative power of beauty products. Representing more than just cosmetics, L'Oréal's emblem evokes a world where everyone can feel empowered, beautiful, and uniquely themselves.
International Holding Company Logo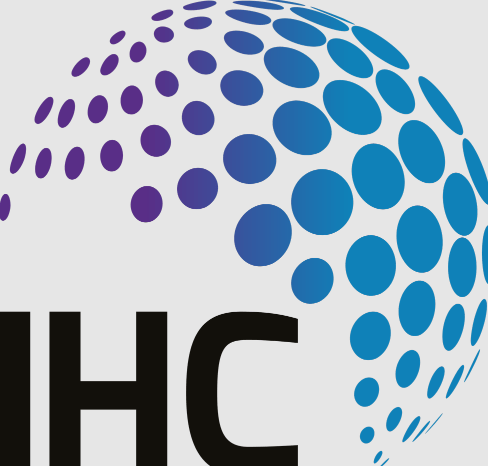 Although a more generic moniker, the International Holding Company has carved a distinct identity with its versatile logo. Echoing global outreach and diverse investments, its symbol encapsulates the essence of a conglomerate making waves across various sectors. The emblem stands as a testament to robust strategies and a vision that transcends borders.
AstraZeneca Logo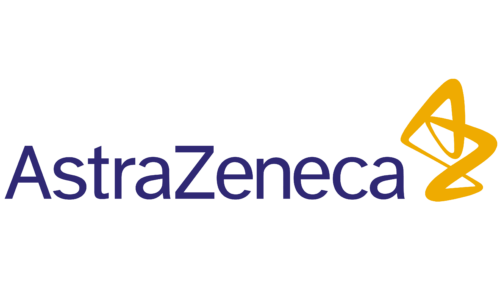 At the intersection of science and hope stands AstraZeneca. Its logo, marked by its serene blue hue, stands as a beacon of optimism in the realm of biopharmaceuticals. As the world grapples with health challenges, AstraZeneca's emblem symbolizes a relentless quest for solutions, reaffirming the brand's promise of pushing the boundaries of science to deliver life-changing medicines.
Hermès International Logo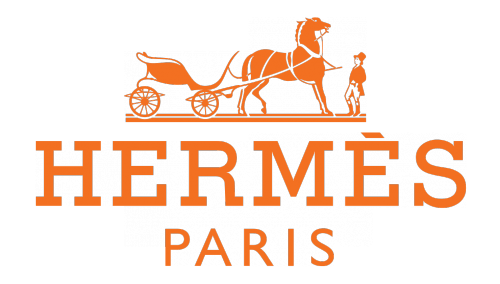 Luxury, craftsmanship, and timeless elegance converge in the Hermès International logo. The Duc carriage with horse logotype is more than just an emblem—it's an experience, a journey into the world of luxury. With roots steeped in history, the Hermès emblem celebrates the brand's commitment to excellence, craftsmanship, and the art of the extraordinary.
Costco Wholesale Logo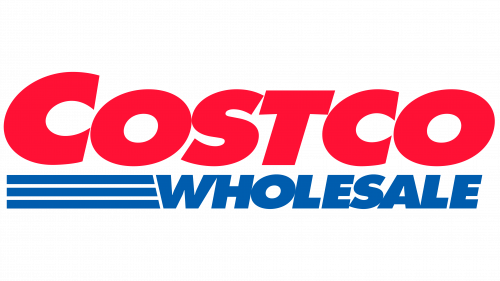 In the bustling aisles of wholesale shopping, Costco's logo shines as a symbol of affordability without compromise. Representing a vast expanse of products, the emblem assures consumers of quality, value, and an unparalleled shopping experience. It's a testament to Costco's mission: to continually provide members with quality goods at the most competitive prices.
Bank of America Logo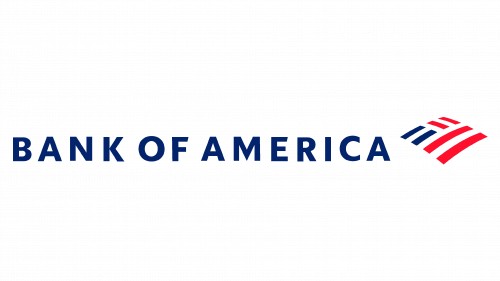 The Bank of America logo, with its unmistakable flag motif, is synonymous with financial trust and national pride. As you navigate the complex financial waters, this logo stands as a beacon of stability and assurance. The emblem resonates deeply with millions, a representation of a financial institution that prides itself on being for the people, by the people. The flag's stripes and stars encapsulate the essence of the American dream – one where every individual has the means and support to achieve their financial goals.
Pfizer Logo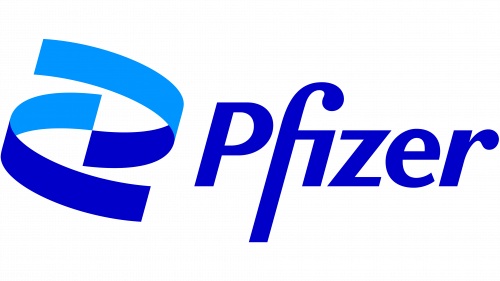 Pfizer, a name that has become ever more crucial in recent years, employs a logo that embodies its commitment to global health. The blue oval, framing the company's name, acts as a symbol of wholeness and medical integrity. As pioneers in pharmaceutical breakthroughs, Pfizer's emblem stands as a testament to a future where health challenges are met with innovation, care, and utmost dedication.
Alibaba Group Logo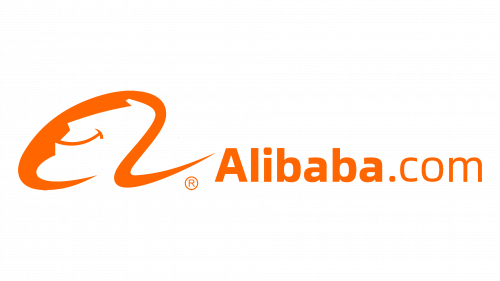 Steering into the e-commerce domain, the Alibaba Group logo is a beacon of the East's enterprise spirit meeting the world's marketplace. Its simple, understated typeface reflects the brand's straightforward promise: to make business easy anywhere. Beyond e-commerce, the emblem symbolizes the limitless potential of digital platforms and the boundless opportunities they present for businesses, big and small, to connect, collaborate, and prosper.
McDonald's Logo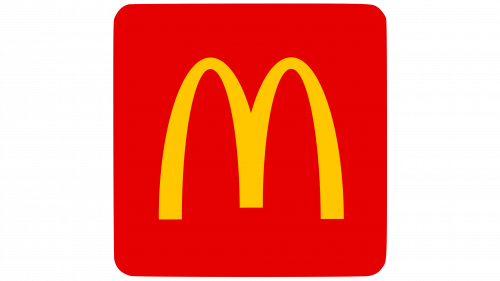 The Golden Arches of McDonald's are arguably one of the most recognized symbols globally. They don't just signify a restaurant; they represent a universal experience of joy, community, and comfort food. As a place where countless memories are forged over shared meals, the McDonald's logo is more than a business emblem. It's a cultural touchstone, embodying the spirit of quick service with a hearty touch.
Thermo Fisher Scientific Logo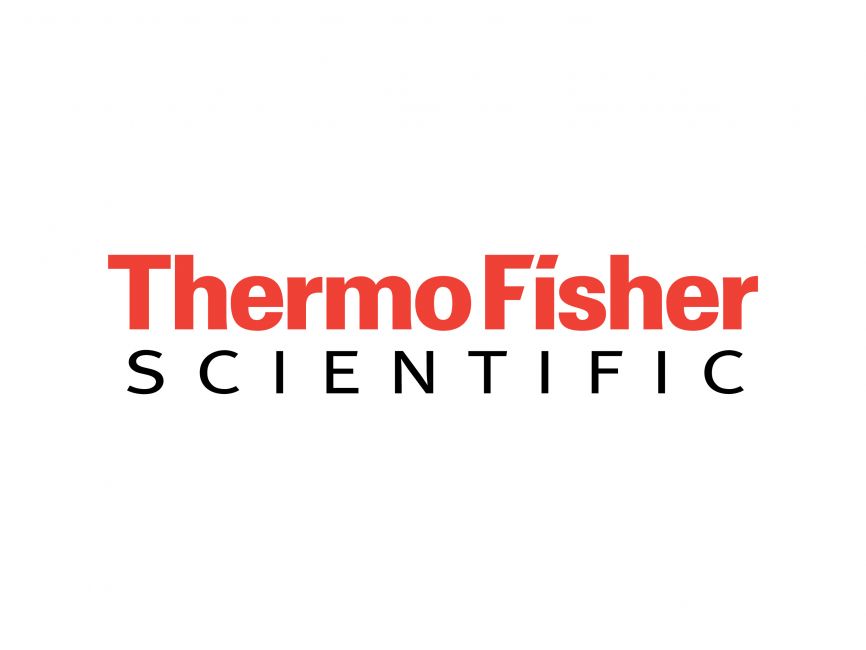 In the intricate world of scientific research and applied solutions, Thermo Fisher Scientific's logo emerges with clarity and precision. The emblem, representing a commitment to making the world healthier, cleaner, and safer, stands as a symbol of innovation and reliability. The company's brand mark assures industries and researchers alike that beneath its banner, the tools and solutions they receive are of unparalleled excellence.
Novartis Logo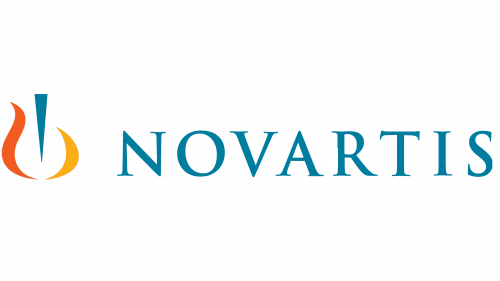 Novartis, with its characteristic capsule-like logo, conveys a sense of healing and pharmaceutical advancement. The emblem's serene colors and contemporary design reflect a world where cutting-edge research meets patient care. As a guardian of global health, the Novartis logo reassures millions that every pill, every treatment, and every intervention is backed by science and a genuine commitment to well-being.
Shell Logo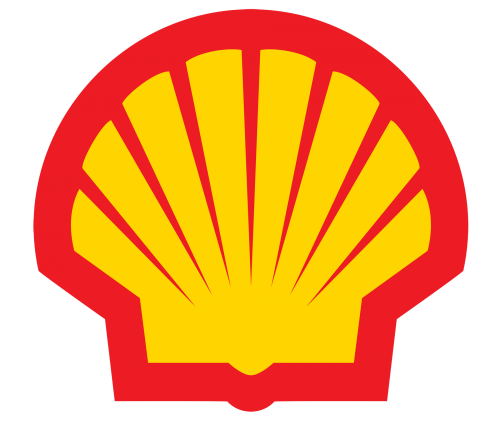 The iconic Shell logo, a scallop shell in radiant red and yellow, is more than a symbol for an energy conglomerate. It narrates a story of evolution, from a small London shell-merchandising company to a global energy titan. The emblem epitomizes adaptability and forward-thinking in the dynamic world of energy, resonating with the brand's commitment to cleaner, sustainable solutions for our planet.
ICBC Logo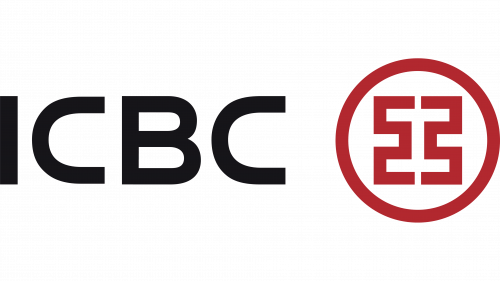 Representing one of the world's largest banking entities, the ICBC logo stands tall as a symbol of financial might and trust. The emblem's majestic design elements, intertwined with traditional motifs, offer a nod to its Chinese heritage while signaling a robust global presence. As financial landscapes shift and evolve, the ICBC logo assures its stakeholders of stability, vision, and growth.
Salesforce Logo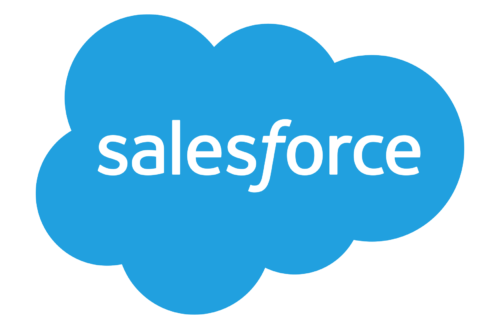 In a digitized era, Salesforce's cloud logo is emblematic of transformative customer relationship management solutions. Floating gracefully, this emblem paints a vision of interconnected businesses and seamless digital experiences. It's not just about CRM; the Salesforce logo signifies a future where every interaction is personalized, every business decision is data-driven, and every enterprise, no matter its size, has the power of the cloud behind it.
Nike Logo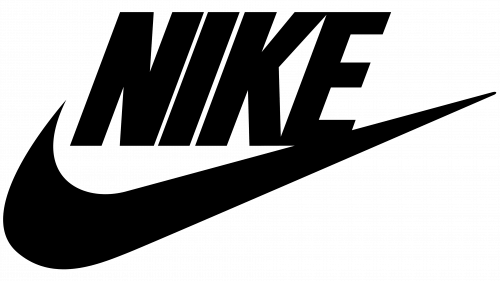 The Nike Swoosh is not merely a logo; it's an emotion, a call to action. Representing the spirit of athleticism, determination, and victory, this simple, elegant check mark urges every beholder to "Just Do It." Beyond sports, the Nike emblem epitomizes a mindset – one that challenges the status quo, overcomes obstacles, and relentlessly chases excellence.
Abbott Laboratories Logo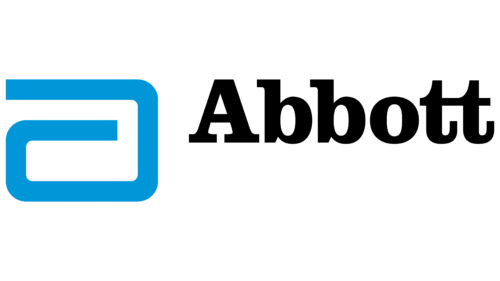 In the sphere of health care, Abbott Laboratories has carved an eminent space. The emblem, reflecting its commitment to life and health, encapsulates a trust built over decades. This logo isn't just about the products and services they offer; it's a commitment. A commitment to research, quality, and a healthier tomorrow. Every time you see the Abbott Laboratories logo, you're reminded of a brand that touches countless lives, pioneering innovative solutions for better health.
Reliance Industries Logo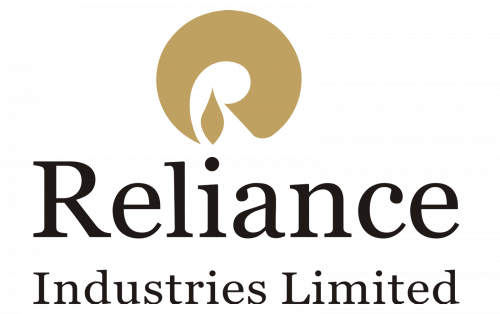 Coming from the bustling heart of India, the Reliance Industries logo represents a conglomerate that's always evolving. The dynamic nature of its emblem embodies the diverse industries the brand encompasses, from telecommunications to retail. It's not just a symbol; it's a promise – a promise of quality, innovation, and a business that truly understands the complexities and needs of modern-day consumers.
Cisco Systems Logo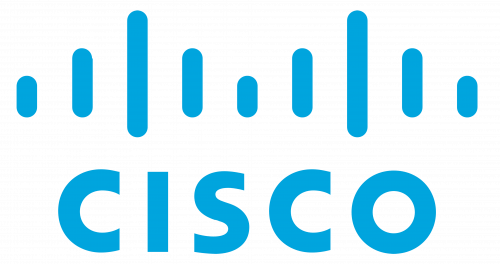 Cisco Systems, a name synonymous with connectivity in the digital age, boasts a logo that bridges innovation with reliability. The emblem, which showcases the Golden Gate Bridge, signifies connectivity, strength, and architectural genius. As we delve deeper into the digital age, the Cisco Systems logo stands testament to a world that's more connected, streamlined, and efficient.
Toyota Motor Logo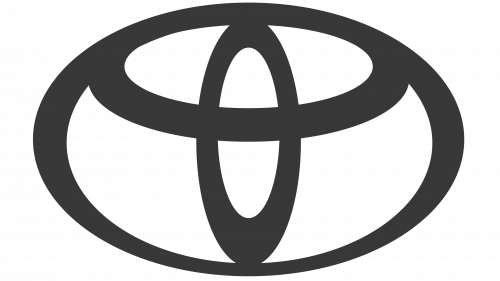 The globe recognizes the emblematic interlocking circles of the Toyota Motor logo. It's not just about cars or technology; it's about the drive, the passion, and the constant pursuit of innovation. Every curve in its logo is a journey, a journey that Toyota has undertaken to ensure top-tier quality and to push the boundaries of what's possible on the road.
China Mobile Logo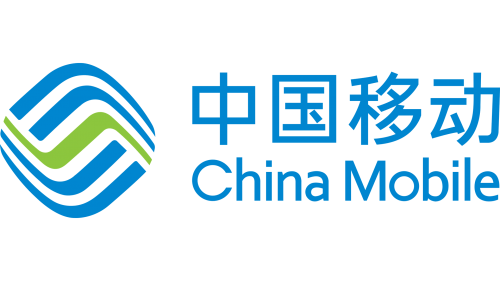 The emblem of China Mobile, one of the globe's most colossal telecommunications entities, represents a vast network that binds millions. The simplicity and elegance of its design underscore the brand's commitment to seamless communication, transcending boundaries. With every call, every message, the China Mobile logo is a silent nod to the threads of connection it helps weave every day.
Walt Disney Logo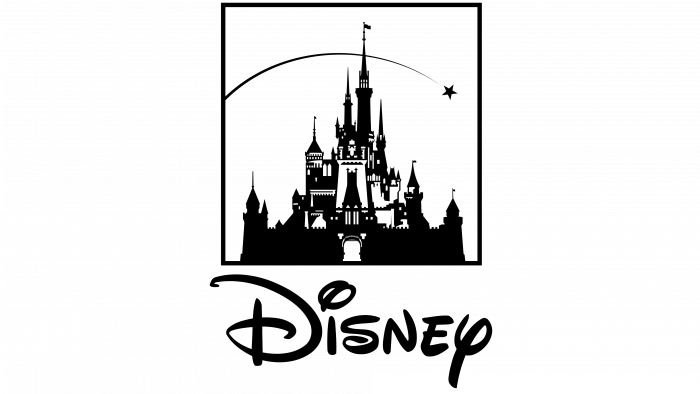 The whimsical castle in the Walt Disney logo isn't just an emblem; it's a trip down memory lane for many. It's about magic, dreams, and the childlike wonder that resides in all of us. Every time that castle illuminates the screen, it's not just a brand showcasing its prowess; it's an invitation – an invitation to a world where dreams come alive, stories matter, and magic is real.
Linde Logo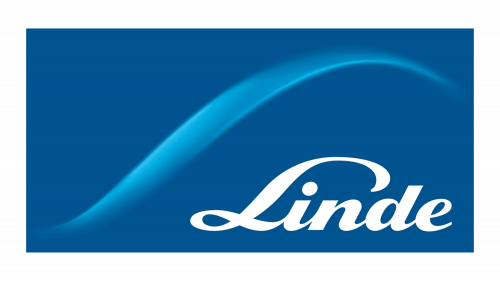 Linde, a titan in the industrial gases and engineering sector, showcases a logo that breathes purity, innovation, and precision. Its emblem stands for a brand that's been at the forefront of numerous industrial and medicinal breakthroughs. With the weight of such an impactful legacy, the Linde logo becomes more than just a symbol; it's a beacon of trust, assurance, and high-quality solutions.
Danaher Logo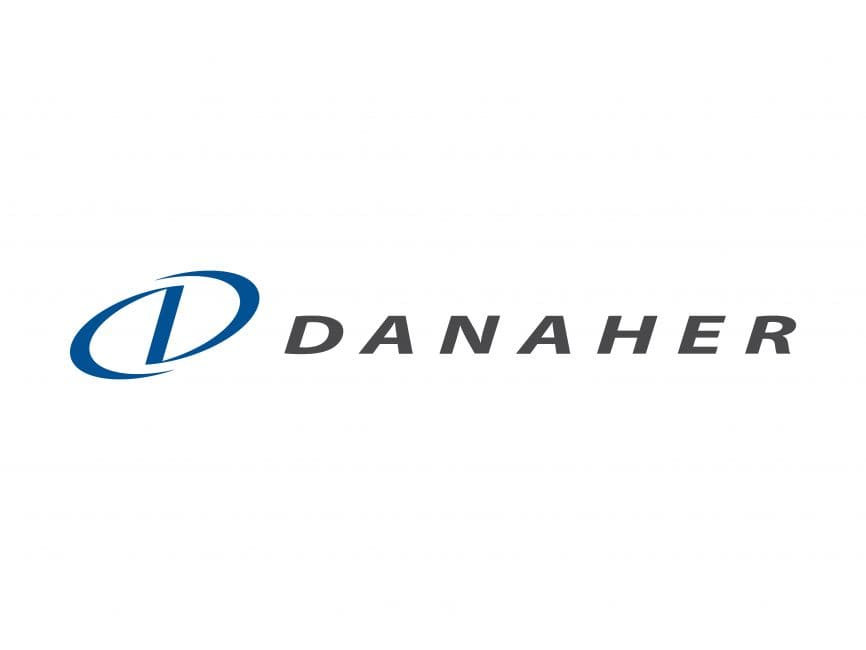 Precision, innovation, and a relentless drive for excellence – that's what the Danaher logo embodies. A name that resonates deeply in the scientific and medical sectors, its emblem stands as a testament to a company always pushing the limits, always looking for the next big solution, and always ensuring that science serves humanity in the best way possible.
Accenture Logo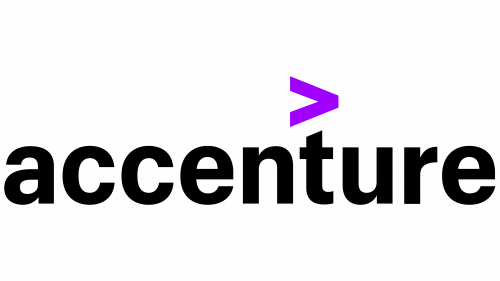 In the realm of global professional services, the Accenture logo stands tall, representing a legacy of unparalleled solutions and transformative outcomes. The emblem, with its forward-leaning accent, symbolizes a brand that's always looking ahead, always ready to take on the next challenge, always ensuring that businesses can be the best versions of themselves.
China Construction Bank Logo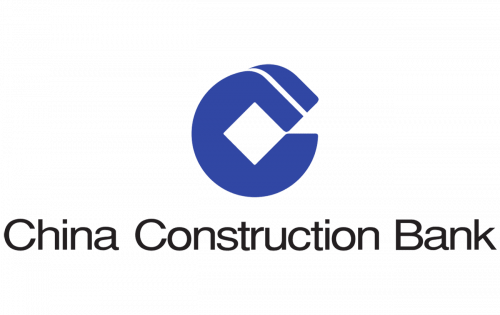 A bastion of trust, stability, and financial prowess, the China Construction Bank logo is the embodiment of a financial institution that understands the pulse of the global economy. With its solid design elements, the emblem reflects a bank that's ready to support dreams, ambitions, and enterprises that aim to shape our world.
Comcast Logo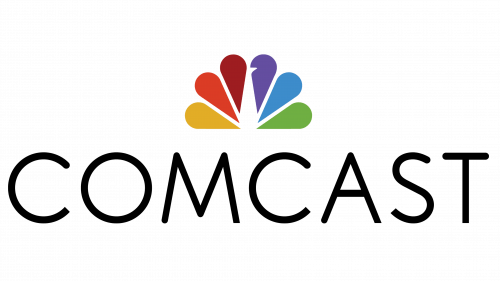 When we talk about media and communication, Comcast is a name that often echoes louder than others. The Comcast logo, with its sweeping crescent and bold typography, encapsulates the brand's commitment to bridging the vast expanse of the communication universe. Each time we see this emblem, we're reminded of the nights spent binge-watching our favorite series, or the important business calls that connected seamlessly. With a promise of keeping the world in sync, the Comcast logo aptly captures the essence of boundless communication.
Verizon Communications Logo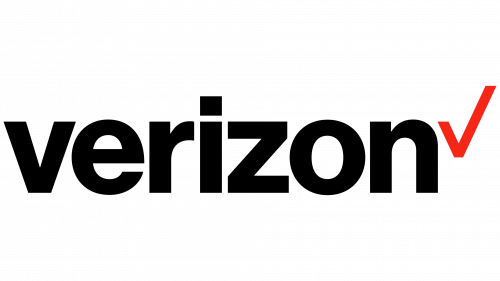 Another titan in the telecommunications realm, the Verizon Communications logo, is the epitome of reliability. The simplistic yet bold design is an emblematic representation of a brand that prioritizes seamless connectivity. In the age of instant communication, the Verizon logo stands testament to a brand that ensures we're always connected, whether it's for a quick catch-up call with an old friend or a high-stakes video conference.
Adobe Logo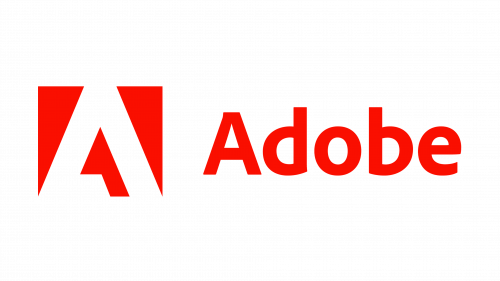 In the creative domain, the Adobe logo is nothing short of iconic. Representing a suite of tools that have empowered countless artists, designers, and professionals, this emblem stands for innovation, creativity, and the relentless spirit of turning dreams into visuals. Every time a digital masterpiece comes to life, chances are, the Adobe logo is somewhere in the backdrop, acting as the silent facilitator of creativity.
SAP Logo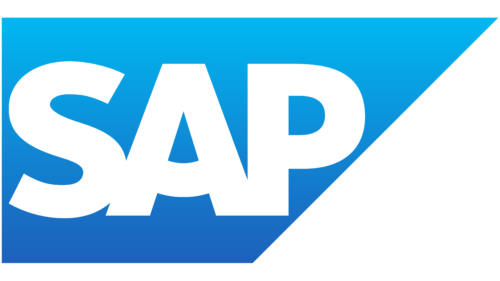 The business world recognizes the power and potential of SAP. A leader in enterprise software solutions, the SAP logo stands as a beacon of operational excellence. With its clean, no-nonsense design, it resonates with the brand's commitment to streamlining business processes. Each time companies chart out their growth trajectory or tweak their operational nuances, the SAP logo is a reminder of a tool that can elevate their business game.
NextEra Energy Logo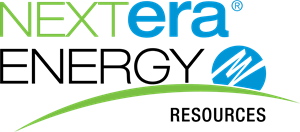 In a world where sustainable energy solutions are not just preferred but vital, the NextEra Energy logo stands tall. This emblem is a nod to the brand's dedication to a brighter, cleaner, and more sustainable future. With its radiating design, the logo mirrors the very energy sources the company is known to harness, promising a future where energy is both abundant and eco-friendly.
HSBC Holdings Logo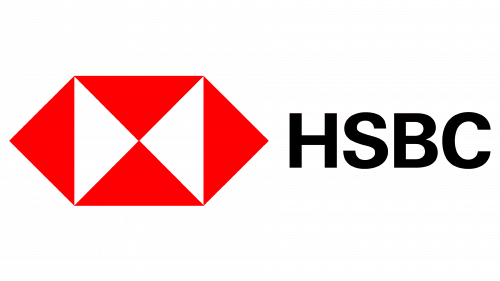 Financial stability, trustworthiness, and a rich legacy – the HSBC Holdings logo embodies all this and more. The iconic hexagonal design is a visual representation of a financial institution that has been a cornerstone for global economies. As transactions occur across borders and dreams get financial wings, the HSBC logo is a stamp of assurance and reliability.
TotalEnergies Logo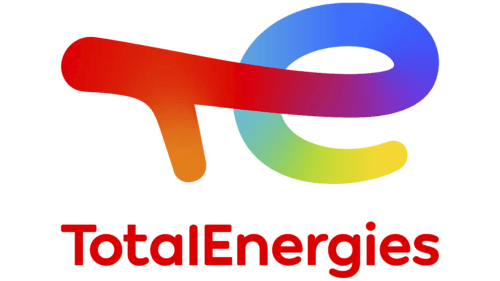 Synonymous with global energy solutions, the TotalEnergies logo is a manifestation of power and sustainable progress. The emblem, with its dynamic design elements, captures the brand's evolution and its commitment to fueling the world's ambitions in the most sustainable ways possible.
United Parcel Service Logo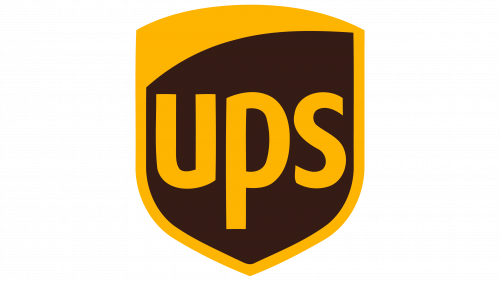 Deliveries, big or small, personal or commercial, the United Parcel Service (UPS) logo is a symbol of promises kept. This emblem signifies timely deliveries, logistical excellence, and a network that spans continents. Every package delivered under this logo is a testament to a brand that understands the importance of timelines and the value of trust.
BHP Group Logo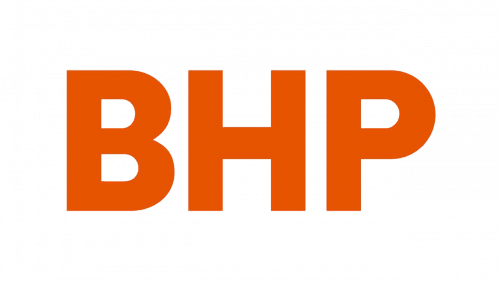 Mining and metals might seem like tough industries, but the BHP Group logo manages to infuse a sense of elegance and strength. This emblem stands for a conglomerate that delves deep into the earth's bosom to extract value, driving industries and economies. With its robust design, the BHP Group logo mirrors the very core of the brand – strength, resilience, and unparalleled commitment.
Texas Instruments Logo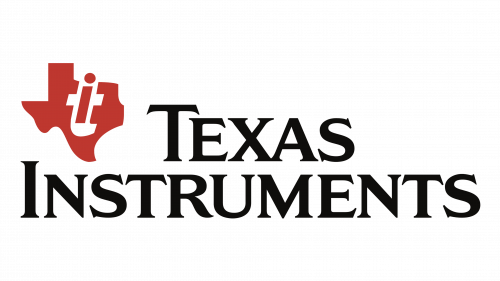 In the world of technology and semiconductors, the Texas Instruments logo is an emblem of innovation. Representing a legacy of breakthrough solutions that power our modern world, this logo is a nod to the brainpower and tech prowess that goes behind our screens, gadgets, and everyday devices.
Philip Morris International Logo
The tobacco industry has its fair share of controversies, but when it comes to brand recognition, the Philip Morris International logo stands out. This logo, with its minimalist design, evokes memories of times past while symbolizing the brand's journey toward creating a smoke-free future. Philip Morris International, with its unmistakable emblem, stands as a testament to adaptability and resilience in an industry that's ever-changing.
Tata Consultancy Services Logo

In the tech-driven era, few logos command the same level of respect and admiration as that of Tata Consultancy Services. The emblem, reflecting a blend of tradition and innovation, is synonymous with IT prowess and impeccable service quality. As businesses across the globe undergo digital transformation, the Tata Consultancy Services logo emerges as a beacon of technological excellence and trustworthiness.
Advanced Micro Devices Logo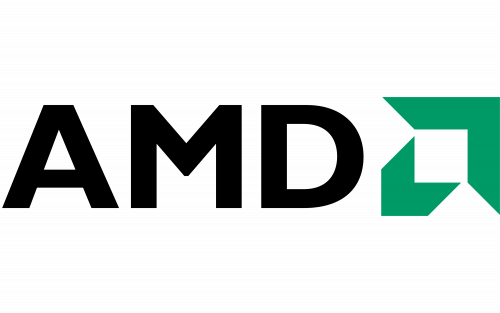 As we journey deeper into the tech world, the Advanced Micro Devices (or AMD) logo is an icon of microprocessor innovation. Representing power, efficiency, and groundbreaking computing capabilities, this logo is the hallmark of a brand that's been instrumental in pushing the boundaries of what's possible in the computing realm. Every device that boasts of high-end performance and every gaming experience that feels lifelike probably has a trace of AMD's genius behind it.
Bristol Myers Squibb Logo

Navigating the realm of pharmaceuticals and biotechnology, the Bristol Myers Squibb logo stands out, echoing hope and commitment to life-saving innovations. Each element of this logo is meticulously crafted to resonate with the brand's mission of transforming patients' lives through science. As the world grapples with health challenges, this emblem symbolizes a relentless pursuit of medical breakthroughs.
Contemporary Amperex Technology Logo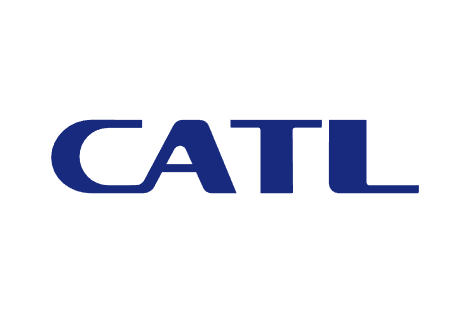 Pioneering the future of energy storage, the Contemporary Amperex Technology logo represents more than just a company; it embodies the very essence of sustainable progression. This logo, with its vibrant colors and dynamic design, mirrors the brand's commitment to powering the world with efficient and green energy solutions, particularly in the realm of electric vehicles.
Netflix Logo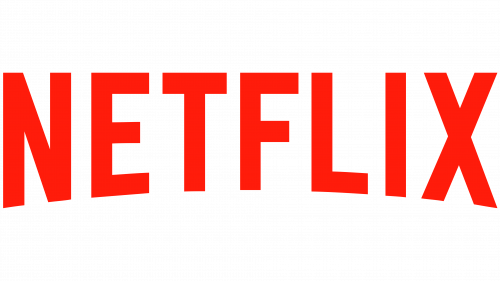 In the entertainment spectrum, the Netflix logo needs no introduction. This iconic emblem, with its bold typeface, encapsulates countless hours of binge-worthy content and a world where entertainment is just a click away. The simplicity of the Netflix logo is a nod to the brand's straightforward promise – delivering unparalleled entertainment anytime, anywhere.
Wells Fargo Logo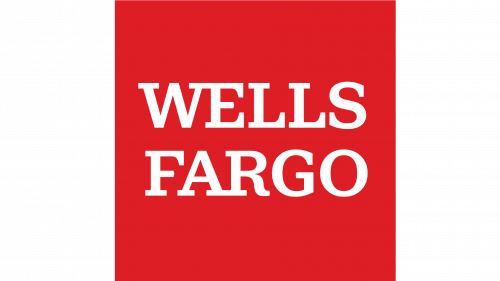 In the financial avenue, the Wells Fargo logo – featuring the classic stagecoach – is a throwback to an era gone by, while simultaneously echoing the brand's commitment to driving future financial innovations. As banking evolves in the digital age, this emblem stands as a symbol of trust, heritage, and the enduring promise of safeguarding customers' financial dreams.
Agricultural Bank of China Logo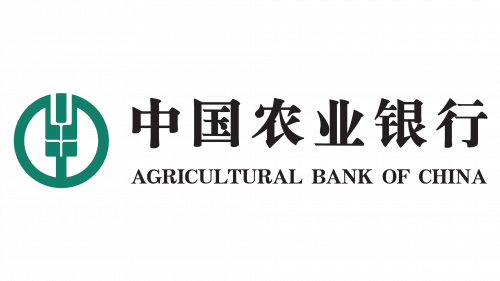 Rooted deeply in tradition yet forward-looking in its approach, the Agricultural Bank of China logo is an emblem of financial strength and reliability. This logo, effortlessly blending modern design with traditional motifs, signifies the bank's commitment to serving millions while contributing to the robust growth of the Chinese economy.
Morgan Stanley Logo

In the labyrinth of global finance, the Morgan Stanley logo emerges as an icon of financial acumen and strategic prowess. This emblem, with its minimalist yet impactful design, encapsulates the essence of a brand that's been at the forefront of global finance, advising on significant mergers, acquisitions, and other pivotal financial decisions.
Raytheon Technologies Logo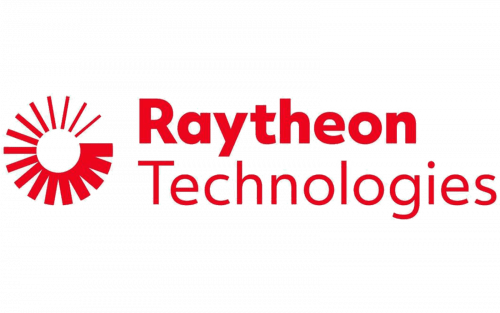 Venturing into the aerospace and defense sectors, the Raytheon Technologies logo stands tall, echoing innovation, security, and advanced technology solutions. This logo, with its contemporary design, is indicative of a brand dedicated to pushing the boundaries of aerospace innovation, ensuring that the skies remain safe and the future remains promising.
Sanofi Logo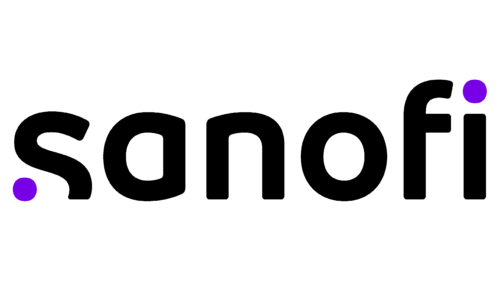 Treading the vast expanses of the pharmaceutical world, the Sanofi logo shines brightly, holding the beacon for health and well-being. This logo, with its pristine clarity, embodies Sanofi's commitment to pushing the boundaries of healthcare and providing life-enhancing drugs and solutions. When one thinks of relentless medical innovation, the Sanofi emblem invariably springs to mind, reminding us of a world where health is within arm's reach.
Unilever Logo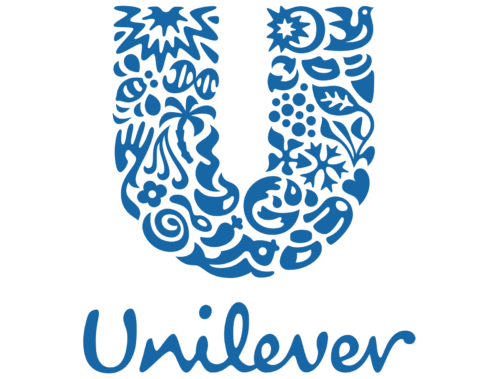 Delve into the domain of consumer goods, and the Unilever logo emerges as a multifaceted gem. Reflecting a vast array of products that touch our lives daily, this emblem is a tapestry of symbols each narrating a story of sustainability, quality, and trust. Unilever, with its unified symbol, seamlessly communicates its mission of crafting a better and more sustainable future for all.
Ping An Insurance Group Logo
In the complex corridors of financial assurance, the Ping An Insurance Group logo stands as a sanctuary of trust. Embodying protection, commitment, and stability, this emblem narrates the brand's tale of shielding millions from life's unpredictable turns. It's not just about financial security; it's about the peace of mind that comes with it.
RBC Logo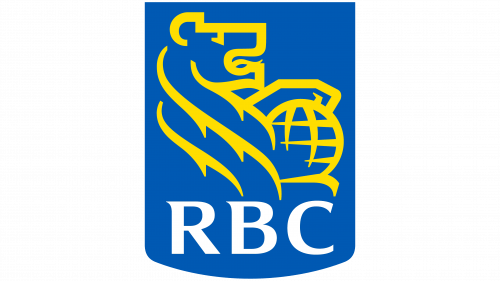 The financial realm is replete with players, but the RBC (Royal Bank of Canada) logo reigns supreme in its aura of legacy and reliability. Elegantly minimalist, this emblem encapsulates RBC's rich history and its vision for the future. It's a testament to the bank's unwavering dedication to serving its customers and its pivotal role in shaping the financial landscapes of North America.
Honeywell International Logo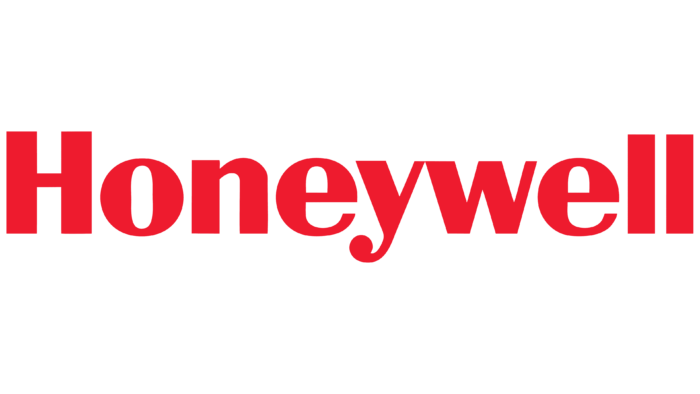 As we navigate the realms of tech and innovation, the Honeywell International logo emerges, signaling advanced solutions for modern world challenges. This emblem, with its dynamic interplay of elements, encapsulates the conglomerate's relentless drive to meld technology and human ingenuity, crafting solutions that propel businesses and enhance lives.
Siemens Logo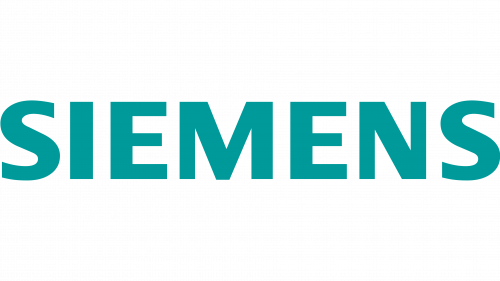 Electrifying the industrial spectrum is the Siemens logo – a symbol of engineering excellence and innovation. This iconic emblem, with its crisp and straightforward design, narrates tales of progress, sustainability, and a future where technology and humanity coalesce in harmony. Siemens doesn't just represent electrical proficiency; it embodies a vision where every innovation leads to a better tomorrow.
China Merchants Bank Logo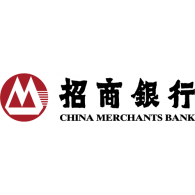 Sailing through the global banking waters, the China Merchants Bank logo stands as a beacon of growth and connectivity. Embracing both traditional and modern financial nuances, this emblem resonates with the bank's dedication to serving its vast customer base while acting as a bridge between Eastern and Western banking philosophies.
Intel Logo

Deep within the silicon realms, the Intel logo pulsates, representing the heartbeat of the modern tech era. Synonymous with microprocessing brilliance, this emblem stands for relentless innovation in the world of computing. Each time this logo flashes across a screen, it silently assures the user of unparalleled performance and a seamless digital experience.
Anheuser-Busch InBev Logo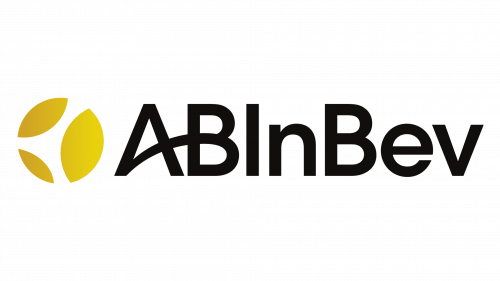 Brewing tales of legacy and flavor is the Anheuser-Busch InBev logo. More than just a beer conglomerate, this emblem represents centuries of brewing traditions melded with modern tastes. It's a journey from pristine barley fields to the effervescent pour in a glass, all encapsulated within a logo that signifies quality and heritage.
Amgen Logo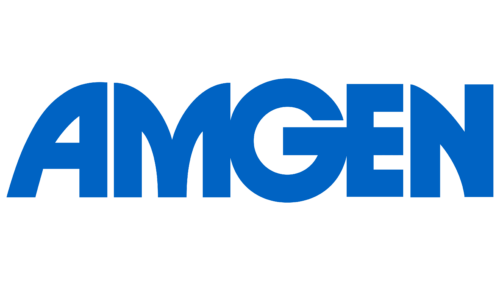 Last, but by no means least, the biotechnological sphere is illuminated by the Amgen logo. Representing a frontier of medical biotechnology, this emblem is a testament to the brand's commitment to turning the tide of serious illnesses and improving patient lives worldwide. The Amgen story isn't just about drugs; it's about hope, perseverance, and the relentless pursuit of breakthroughs.
Bank of China Logo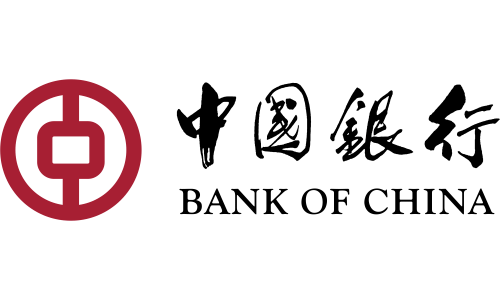 An emblem as majestic as the nation's rich history, the Bank of China logo carries with it a legacy of trust and global financial networking. It's not just about financial prowess, but a commitment to bridging the East and West's economic gaps. The logo, with its stoic and confident design, embodies the bank's mission of being a global player while being deeply rooted in Chinese traditions. In the vast world of banking, this insignia stands as a testament to resilience and innovation.
PetroChina Logo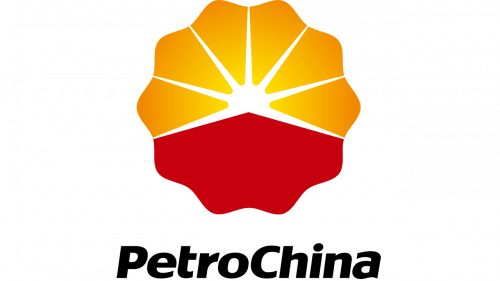 Energy is what fuels our modern world, and the PetroChina logo is synonymous with this powerful drive. A brand that dominates the petroleum industry, its logo represents a blend of nature's richness and human endeavor. Every time you spot this emblem, it silently narrates tales of exploration, sustainability, and the relentless pursuit of energy innovations. PetroChina doesn't just fuel machines; it powers aspirations.
Lowe's Logo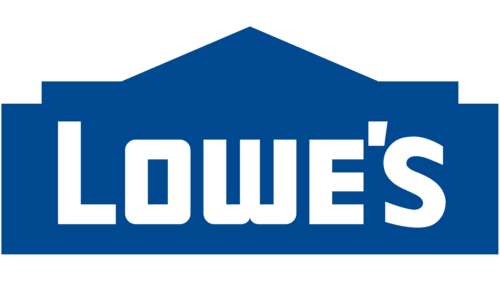 Diving into the realm of home improvement and retail, the Lowe's logo emerges, shining brightly with promise. This emblem is not just about hardware or decor, but about dreams of homeownership and the joy of building something with one's hands. Lowe's is the cornerstone for many DIY enthusiasts and professionals alike, and its logo stands as a symbol of quality, variety, and trust.
Union Pacific Logo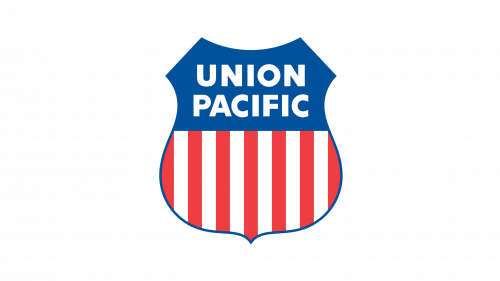 In the ever-evolving world of logistics and transportation, the Union Pacific logo chugs along, symbolizing connectivity, reliability, and timeless service. Reflecting the brand's rich history and its significance in bridging America's vast expanses, this emblem captures the essence of movement, progress, and unification. Union Pacific is not just about train journeys; it's about the journey of a nation moving forward.
Starbucks Logo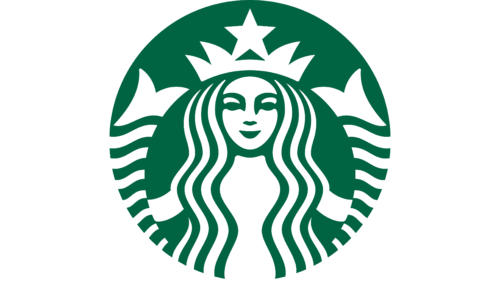 An emblem that needs no introduction, the Starbucks logo is a symbol of coffee, community, and connection. Beyond the aroma of freshly brewed coffee, this insignia resonates with tales of shared moments, conversations, and the simple joys of life. Starbucks, with its iconic mermaid logo, has brewed not just coffee but a global community that thrives on warmth and shared experiences.
AT&T Logo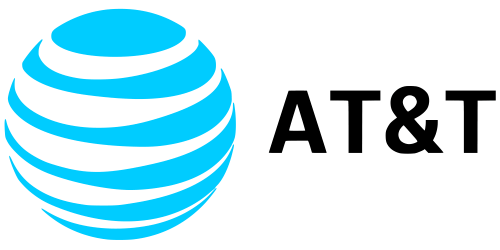 In the dynamic domain of communication, the AT&T logo stands tall, representing a world where distances fade and connections are seamless. This emblem, with its globe design, speaks volumes about the brand's mission to bring the world closer, offering unparalleled communication services. AT&T isn't just about calls or data; it's about building bridges in a digitized world.
ConocoPhillips Logo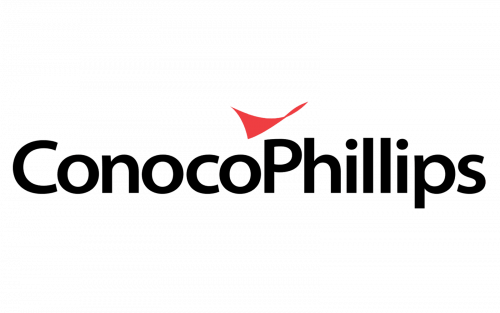 Venturing into the energy realms, the ConocoPhillips logo lights up the horizon. Representing a conglomerate that understands the balance between energy extraction and environmental conservation, this emblem signifies responsible energy solutions for a sustainable future. ConocoPhillips is not just an energy brand; it's a commitment to a greener tomorrow.
Qualcomm Logo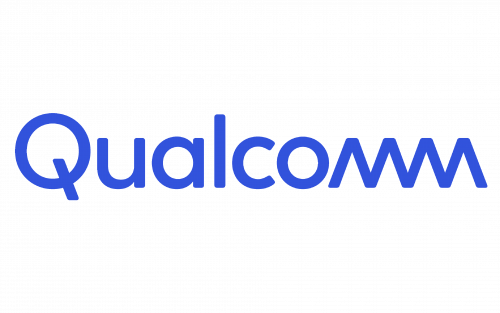 Deep within the circuits of modern technology, the Qualcomm logo pulsates, embodying innovation and connectivity. A titan in the semiconductor sector, this emblem stands for revolutionary tech solutions that empower devices worldwide. Qualcomm doesn't just innovate; it transforms the way we perceive and interact with technology.
AIA Group Logo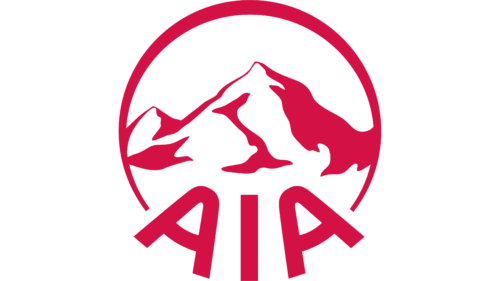 Navigating the intricate spheres of insurance and finance, the AIA Group logo emerges as a symbol of assurance, commitment, and life-long security. This emblem, with its modern and elegant design, reflects the brand's promise to safeguard dreams, aspirations, and futures. AIA Group isn't just about policies; it's about forging lifelong partnerships.
Medtronic Logo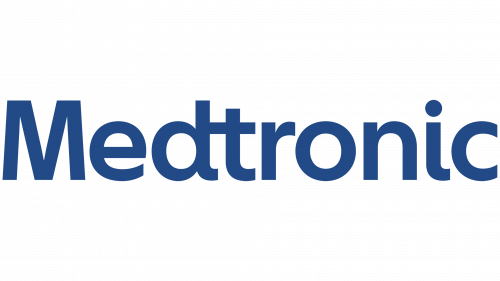 In the realm of medical technologies, the Medtronic logo stands as a beacon of hope and innovation. Representing a brand that's at the forefront of medical solutions, this insignia resonates with the promise of enhancing lives and transforming healthcare narratives. Medtronic doesn't just provide medical devices; it pioneers pathways to better health and well-being.
Conclusion
Logos are not just symbols; they narrate stories, encapsulate values, and offer a visual representation of a brand's promise to its customers. The top 100 logos we explored today are more than mere designs; they're an embodiment of trust, innovation, and excellence these companies bring to the table. In the ever-evolving business ecosystem, a well-crafted logo aids in creating a lasting impression, ensuring these companies remain etched in the memories of their audiences for years to come. If you want to create your own logo you can do it right now with Logomak.