In today's digital age, Telegram has transcended its primary use as a messaging app, evolving into a multimedia hub and a bustling online business platform. Dive into this guide to understand how to craft, design, and optimize your channel on this platform, with features like post commenting and easy sharing.
What is a Telegram channel?
Imagine a dedicated space in your messaging app, akin to a social media group or chatroom, where curated content reigns supreme. That's a Telegram channel. Whether steered by its original creator or a designated manager, this space thrives on its content. To remain updated with its offerings, one simply needs to be a subscriber.
Think of it as the latest digital newsstand. This medium serves its subscribers by offering updates, much like a digital magazine. Creators or community managers can populate it with a mix of texts, links, visuals, and even interactive polls. Subscribers can be allowed, or restricted, from commenting on posts.
While many often blur the lines between Telegram groups and channels, they bear distinct features:
Unlike groups, channel subscribers cannot interact with each other.
No alerts are sent out when a new subscriber joins a channel.
Each post flaunts a view counter.
Everyone can see the subscriber count, but only the community owner can view detailed subscriber data. 
Telegram channels come in two distinct flavors:
Public: Discoverable via the app's search function, these channels welcome anyone and everyone. Ideal for mass engagement, they're perfect for broadening your reader base and potential sales.
Private: An exclusive space, access is granted only via a direct link. Despite being invisible in searches, these are perfect for intimate interactions, especially with clients or customers.
Regardless of your chosen topic or niche, setting up a Telegram community is straightforward. Even for newcomers to the platform, both the desktop and mobile application versions offer a user-friendly process with only slight variations.
Creating a Telegram Channel
Essentials to remember before diving into the world of Telegram, arm yourself with these crucial bits of information:
username constraints: must be between 5 to 32 characters.
title & description length: capped at 255 characters.
public channel limit per account: maximum of 10.
subscriber limit: sky's the limit! Unlimited.
visible subscribers to the creator: limited to 200.
maximum administrators: 50.
bot integration: up to 20 bots.
content editing window: modify within 48 hours of the original post.
deleting: channels with 1000+ subscribers can't be self-deleted. They require intervention from Telegram's tech support.
Setting Up on Desktop: A Quick Walkthrough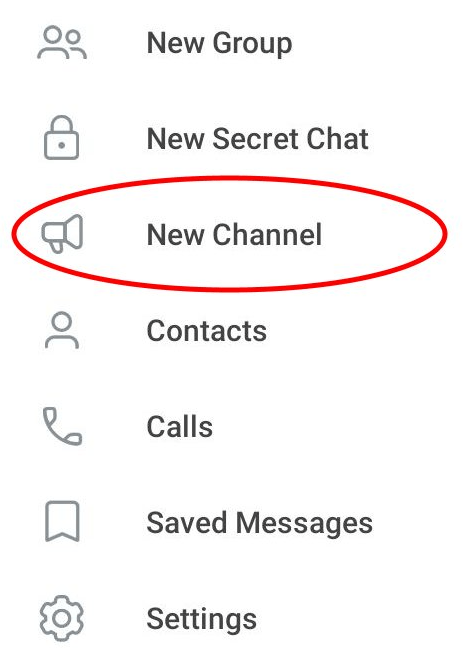 Initiate Creation: Click on the "hamburger" menu icon (three horizontal lines) located at the top left corner.
Kickstart a New Community: Opt for "New channel".
Name & Describe: Key in your channel's name and a succinct description, keeping the character limits in mind. Once content, hit "Create".
Determine Type: For public channels, craft a unique URL using only Latin characters. If your chosen link is already in use, the app will notify you. Keep trying until you find an available one.
Gather Your First Members: From your contacts, invite up to 200 individuals to your community. If you wish to postpone this, simply select "Skip".
Voilà! Your channel is now live. Go ahead and customize it further, adjusting settings as needed.
For Android Enthusiasts: Steps to Create a Telegram Channel
Launch & Locate: Open your Telegram app and tap the "pencil" icon, positioned at the bottom right.
Creation: A new window prompts. Tap on "New channel".
Naming & Narration: Key in the desired community name and description, mindful of character constraints. Confident in your choice? Hit the checkmark.
Channel Choices: Decide if you want a public or private community. Opting for public? Frame a unique URL using Latin characters. The system will cue you if it's unavailable.
Contact Connection: Time to invite your contacts. Not ready yet? Simply tap the arrow. Congrats! Your channel's ready. Now, let the design and content customization begin!
For iOS Admirers: Crafting a Channel on iPhone & iPad
Access & Aim: Log into Telegram and select the "Chats" category, positioned at the screen's base.
Initiation: Click the "Pencil" icon, found at the top right.
Channel Creation: From the pop-up, choose "Create channel".
Details & Description: Key in your community name and a concise description. When satisfied, tap "Next".
Public or Private?: Designate your community's nature. For public channels, devise a catchy URL for easy searchability. Done? Hit "Next".
Contact Collation: A contact list appears. It's an ideal moment to invite them. Not there yet? Skip and proceed. Your channel's set up! Now to tweak its aesthetics and functionality.
Designing Your Telegram Channel: Key Elements to Note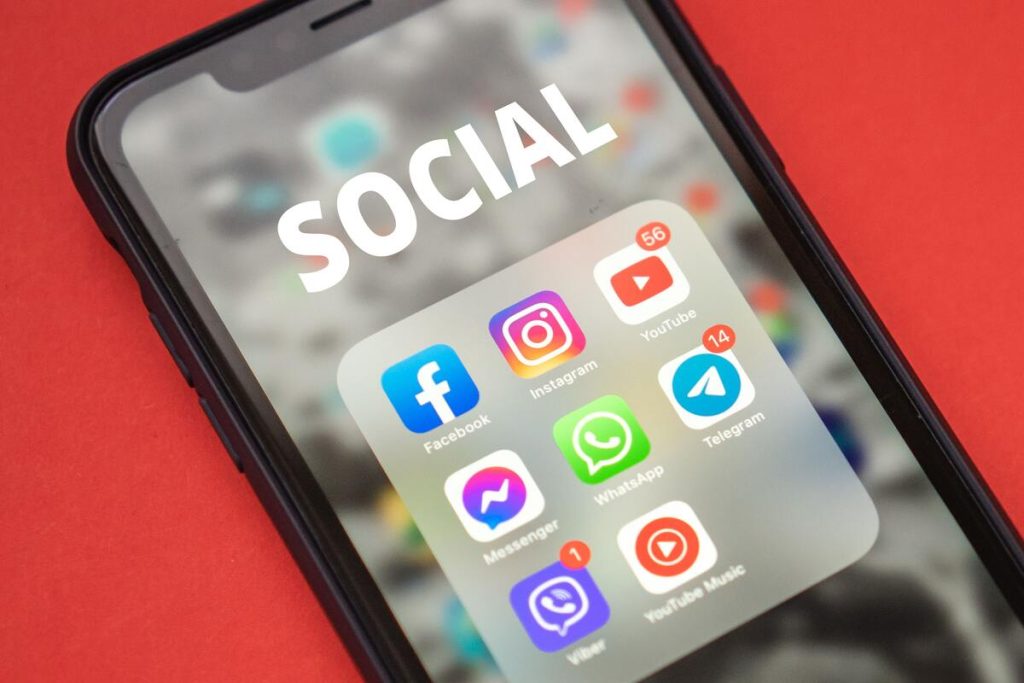 Title: A critical identifier for subscribers, both current and potential. Aim for conciseness, ideally under three words, ensuring clarity on the channel's subject. Harness relevant keywords for those leveraging the messenger's search. Erroneous entry or a change of heart? Navigate to "Channel Management" to modify.
Description: This is your channel's elevator pitch. Strive for precision within a recommended 200 characters, even though you have a 255 limit. Often, it encapsulates the community's theme and provides contact avenues, be it chatbot names, links, or email. To review or amend, head to the "Channel Description" section.
Avatar: Essentially, your channel's face. The symbolic representation should resonate with viewers, triggering the desired sentiments. As Telegram avatars are circular, images adjust accordingly. Stick to a standard 300×300 pixels size, ensuring core components sit centrally for optimal visibility. Also, you can use your logo as an avatar. If you do not have one you can create it with Logomak.
Uploading an Avatar: A Quick Guide
Navigate & Select: Dive into the menu and tap "Channel Management". Spot and click the camera icon.
Choose & Adjust: Browse your files to locate the desired image. Select it and define your preferred display area.
Finalize: Click "Save" and voila! Your avatar is set.
Enabling Comments on Your Telegram Channel
To boost engagement, letting subscribers comment can be magnetic. You'll need to attach a group to your community. If one isn't created, now's your moment. For detailed steps, refer to our guide.
Connecting a Group:
Access: Tap the channel settings (represented by the ellipsis icon) and choose "Manage channel".
Discussion Setup: Click "Discussion – Add a group". Link a pre-existing group or craft a new one.
Be Informed: Before making it official, a notification briefs you on the implications. All group chats become viewable to community subscribers, and channel comments are accessible to group members.
Sharing Your Channel Link on Telegram
Public community creators, here are two methods tailored to your sharing needs:
For External Sharing: Navigate to your community profile. Click "Link" and it's automatically copied for outside sharing. 
For Internal Sharing: Click the arrow icon adjacent to a post. From the "Share to" window, select the desired recipient.
Private community admins can craft invite links:
Dive In: Access the community profile. Under "Channel info", tap the ellipsis icon then "Manage channel".
Modify Community Type: Click "Channel type – Private".
Linking Options: A window reveals the link. Here, you can copy, share, generate a QR code, or discard. Adjust as needed using the adjacent ellipsis icon.
More details about Telegram channels can be found in this FAQ.
Final Thoughts
Telegram channels have undeniably become a dynamic force in the digital realm. Not only do they serve as platforms for personal expression and information dissemination, but they also offer vast opportunities for businesses and communities to engage and grow. As Telegram continues to evolve, its features, such as channels, empower users to be more connected, informed, and interactive. Whether you're aiming to share updates, generate discussions, or simply curate content, understanding how to establish and optimize a Telegram channel is pivotal. So, take the leap, harness the power of this platform, and cultivate a community that resonates with your voice and vision.